Options for Legal Separation: Divorce Mediation in Pekin IL
If considering a divorce from your spouse, a long and arduous process awaits you. Or, if you consider your other options for legal separation, divorce proceedings might not be as complicated or stressful as you'd expect. For example, divorce mediation allows both parties of separation to discuss terms without involving a court. And if wanting to learn more about divorce mediation in Pekin IL, and what it entails, talk with the professionals at Brave Law Center, P.C. today.
What's Divorce Mediation?
Rather than involve multiple lawyers and a judge to hash out your divorce's final agreements, divorce mediation allows you to sit down and discuss with your spouse. Between you, your spouse and a neutral third party, you will agree to fair terms of separation, division of assets, child custody and more. And when compared to a contested divorce, divorce mediation offers clear advantages over the other.
No Courts – As mentioned previously, divorce mediation looks to skip the courts and resolve your divorce between you, your spouse and your mediator. By avoiding court, you not only have the final say on your separation agreement, but you save time and money. Court battles can be drawn out, and having to foot court fees yourself can put undue strain on your finances.
Child Centric – As any divorced couple can tell you, child custody arrangements can be the toughest to reach a consensus. However, by allowing a mediator to craft your separation agreement, they will ensure to keep the best interests of your children in mind. Overall, mediation is best for spouses looking to preserve parental relationships between themselves and their children.
Completely Confidential – When your divorce reaches court, intimate details of your relationship can be made public. And if you value your privacy, this process can be a grueling affair. Conversely, with divorce mediation for Pekin IL, your separation proceedings aren't made public. Mediation is entirely private, so you can feel free to air your grievances or concerns in a safe space.
Beyond Family Law and Divorce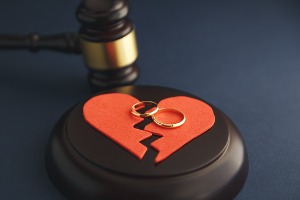 While divorce mediation might be the best option for some couples, it doesn't work for everybody. As such, Brave Law Center has skill and experience handling all types of family law and divorce cases. Or, if legal separation is not a concern of yours, our team manages additional practices for those needing legal counsel throughout Central Illinois. Such practices include:
Talk with Our Team
To discuss divorce mediation in Pekin IL or your other options for legal separation, be sure to call the professionals at Brave Law Center, P.C. today. You can contact us at 309-685-7900 to request a Schedule Reservation. Also, we are located at 330 NE Perry Ave, Peoria, IL 61603.