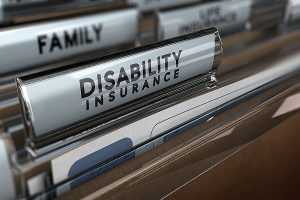 Let us Help You Get Compensation for Disability in Bloomington IL
Disability law – understandably a confusing, long-winded and arduous branch of the law – can be confusing to navigate to the uninitiated. That's why you should rely on experienced attorneys who deal with these cases every single day. It can be disheartening when you attempt to fix things on your own, especially when you keep getting denied. Brave Law Center has the skilled attorneys who know their way around SSI and SSDI insurance claims. Do you feel as though you have been wrongly denied social security disability? Do you need assistance filling out your application? If you're hesitant on where to start, give us a call for your Schedule Reservation. Let us help you get compensation for disability Bloomington IL can rely on.
The average person lacks the time, resources or experience of the social security disability system to see the process to a successful conclusion. We are here for you. We know the strict deadlines and paperwork involved. Therefore, this process requires the attention of a skilled disability lawyer. Brave Law serves you in Bloomington, Peoria, Morton and surrounding communities with our proven disability assistance services.
Why You Need us in Bloomington
It's bad enough that you are suffering from a debilitating condition that leaves you unable to work. Now those challenges are two-fold because you're sidelined by denials and the confusing application process. You're not alone: thousands of people are denied every year, especially those who are under 55 years old. Don't be sidetracked. Full steam ahead with Brave Law Center! Thus, we will be by your side when it comes to the reconsideration and appeals process.
We invite you to call us if you are disabled and unable to work. You could qualify for either Social Security Disability Insurance (SSDI) or Supplemental Security Income (SSI) benefits. In conclusion, our experts can assess which option is best for you.
Contact Brave Law for Disability in Bloomington IL
If you are having a tough time with your disability claim for SSDI or SSI, please contact Brave Law at 309-685-7900 or email us at info@getbravelaw.com.