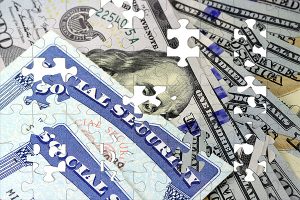 Have You Been Denied SSI in Bloomington IL?
In that case, your first call should be to Brave Law Center. Many people just like you choose us for Supplemental Security Income (SSI) representation. In fact, our attorneys are extremely familiar with SSI, who qualifies, how to get it and what to do in the event you are denied. Don't just take that denial lying down. Call us! Although we specialize in family law, divorce and criminal representation, we bring skill and experience to the table when it comes to SSI as well. SSI is essentially a federal income supplement program that assists aged, blind and disabled persons who have little to no income. The program gives them funding to meet basic requirements, such as food, clothing and shelter. Have you been denied SSI in Bloomington IL? Choose Brave Law.
We don't want you to feel helpless, which is exactly how many of our clients feel when they finally call us. Your efforts to learn why you were rejected may be getting you nowhere. We can help in Bloomington, Peoria, Pekin and beyond. Attorney Jason B. Netzley leads our practice and invites you to come in for a consultation.
SSI Services in Bloomington IL
After your rejection comes in the mail, you understandably may not know where to turn. At this time, you need a compassionate and highly experienced lawyer on your side. Not only should your lawyer have experience in the law, he or she should have extensive experience dealing with SSI claims in particular. That's what you get with Brave Law Center.
If you find yourself unable to work due to health concerns or long-term disabilities, you may qualify to receive Social Security disability or SSI benefits. The process for approval can certainly be slow, complicated and confusing. Let us cut through the red tape and help you get the benefits you require to pay for medical bills, living expenses and more.
Contact Brave Law for SSI in Bloomington
If you have been denied social security benefits in Bloomington IL, we have the skills to get the issue resolved promptly and effectively. Call Brave Law at 309-685-7900 or email us at info@getbravelaw.com.