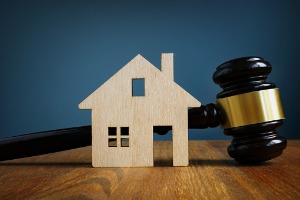 Attorneys Who Specialize in Real Estate Law in Peoria County IL
Brave Law attorneys specialize in real estate law in Peoria County IL. Call the Brave Law Center today at 309-228-9254 to receive the legal services you need.
For anything from the dissolution or formation of real estate LLCs, general partnerships, limited partnerships, and joint ventures to the review or drafting of property management and financing agreements, our real estate attorney can assist. Attorney Jason B. Netzley supports our clients in virtually any type of real estate transaction or real estate law matter. He has handled everything from the foreclosed properties to the closing process. Plus, our law firm ensures your real estate transactions get conducted as quickly and smoothly as possible.
Contact us now if you need legal documents or guidance on matters concerning real estate law in Peoria County IL. Our firm provides comprehensive resources for real estate investors, tenants, landowners, and developers throughout Peoria County IL.
Real Estate Legal Document Preparation
Contact Brave Law for any assistance with the preparation of legal documents or real estate law in Peoria County IL. We specialize in real estate law and can prepare or review legal documents. In fact, we specialize in preparing mortgage documents, purchase agreements, transfer documents, and title documents. Plus, our real estate lawyer can go with you to the closing. As a result, our attorney can ensure the property transfer is in your best interests, legal, and binding. In addition, we can also handle duties like the following:
Transfer of funds documentation for lenders
Title insurance policies
The transfer of funds during purchases
Searches of title history
Financing forms such as the HUD-1 form
Resolution for disputes arising from the chain of title, lot lines, or contract
Sales or Purchases of Commercial Property
If you are selling or purchasing a commercial building, you should consult with our firm on real estate law in Peoria County IL. Our team can acquire or prepare each of the legal documents you need to fulfill requirements for leases, taxes, or other matters. In addition, our attorney can help to settle any disputes that arise between tenants and owners. Since commercial properties often involve complicated transactions, it is always a good idea to seek advice from an experienced real estate attorney to ensure compliance and favorable terms.
Assistance with the Foreclosure Process
For assistance with the purchase of a foreclosed property or to fight a foreclosure, consult with Brave Law. Our attorney can assist you with all matters concerning real estate law in P County IL. Our firm can verify whether a property title is clean. Plus, we can make sure that banks treat you fairly. Thus, our lawyers will protect your rights to prevent a bank from pursuing a foreclosure unfairly.
Let's Discuss Real Estate Law in Peoria County IL
If you need answers for matters concerning real estate law, Brave Law Center can help. Attorney Jason B. Netzley comes with years of experience in representing the best interests of his clients. To start discussing your case with a Schedule Reservation, contact us online or give us a call at 309-228-9254 now.