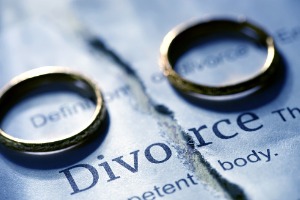 Separation Issues? Hire a Divorce Lawyer for Chillicothe IL
No one ever said divorce would be easy. And even if you and your spouse agree about wanting to separate, there's still much to decide. The splitting of property, the division of finances, determining child custody and more are all a big part of undertaking a complete separation. Thus, you must have a professional guiding you throughout the process. And when looking for a reliable and experienced divorce lawyer for Chillicothe IL, look no further than Brave Law Center.
With Brave Law Center, you are getting complete and total dedication to your case. Not every divorce is on the best of terms, so having someone helping you fight throughout the proceedings is a must. We best prepare you for separation, whether that involves mediation, negotiation or getting the courts involved. Overall, we have you and your family's best interests at heart. You can be confident in the service we provide, knowing we're always in your corner.
Give Yourself an Advantage
When arguments over a separation come to a boiling point, having a divorce attorney step in is an incredibly wise move. Not only can an attorney help to dissipate some of the anger surrounding an otherwise tense situation, but we can help you stay organized throughout the separation proceedings.
Cool, Calm and Collected

It can be easy to let your emotions carry you away while filing for a divorce. However, you cant allow your anger or frustration to get the best of you. Such feelings can sometimes cloud your judgment, and you end up agreeing to terms you shouldn't. Instead, allow a lawyer to lead negotiations. As an outside party to your relationship, we can clearly assess your separation without involving emotions.

Putting Family First

We know you want to keep the wellbeing of your children at the forefront of any decision. However, it's not always apparent to see what's best for your child when in the middle of separation negotiations. Thus, an attorney is available to provide guidance. The same as you, we want to do what is best for your children. Accordingly, we will advise you on the best methods for putting your family first.

An Equal Separation

One of the main fears in any divorce is the opposite party making off with everything valuable to you. And while this certainly could happen, you eliminate that possibility when you hire a divorce lawyer. It's our job to ensure you are treated fairly throughout the divorce, and you receive what you are owed. There may be some compromises you must make, but you'll never feel like you've been cheated out of everything.
Professionals You Can Trust
There's no shame in needing a divorce lawyer for Chillicothe IL to help handle your separation. Moreover, it shows great strength to place trust in others. And when you have other legal woes you must face, you can count on Brave Law Center for assistance. For example, some of our cases include:
Call Us Today
If looking to get your house in order, you can count on the experience of the go-to divorce lawyer of Chillicothe IL. Call the team at Brave Law Center today. You can contact us at (309) 685-7900 to request a Schedule Reservation. Also, our Peoria office is located at 330 NE Perry Ave, Peoria, IL 61603.