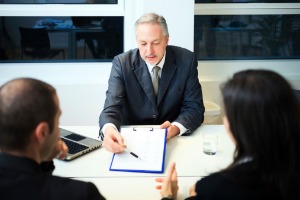 Settle Your Separation with Divorce Attorneys for East Peoria IL
Divorces don't have to be challenging. And if you think that's a funny statement, you've never dealt with divorce attorneys in East Peoria IL before. An attorney can address some of the most challenging portions of separation and take responsibility for them off your shoulders. You have enough to deal with, both emotionally and physically. So, why not let a divorce attorney carry some of your load? Talk with the professionals at Brave Law Center and see how we can help.
Brave Law Center specializes in family law and has the insight you need when dealing with a divorce. From determining custody to dividing assets, we provide sound legal counsel to ensure you are fairly treated throughout your separation. Sit down with one of our lawyers for a Schedule Reservation, and we'll analyze your specific case and walk you through some potential options.
How Can an Attorney Help?
There are plenty of instances where a couple goes through a divorce without the use of an attorney. However, the more complicated a divorce gets, the more you'll want a legal expert on your side.
Present the Best Options

You may be asking for too little or too much in separation proceedings and not even know it. And you certainly don't want to be taken advantage of or draw out a divorce longer than it should be. Instead, allow a divorce lawyer to present you with the best options available. Based on your situation, we can determine the most likely outcomes and help you put forth reasonable proposals in response.

Be an Outside Observer

Proceedings can become emotional and heated quickly if a separation isn't amicable. And making decisions in such a heightened state can find you regretting them later. However, with a lawyer helping, we take the emotion out of decisions. We provide an objective voice, detached from the drama that may exist between you and your spouse. So, your decisions are never "reactionary."

Set Priorities

What must be addressed first in a divorce? How can you make sense of all your assets? And, most importantly, who's taking care of your children? A divorce can become challenging fast. But, with a stable legal counsel by your side, we can provide the organization your divorce proceedings need. We will help you set priorities, determine your share of assets and debt, and ensure the best interests of your children are considered above all else.
Connect with Our Lawyers
After getting help from our divorce attorneys for East Peoria IL, you can come back to Brave Law Center for assistance with various other legal issues. We cover multiple practices, giving residents of the Greater Peoria area a choice when looking for proven legal success. For example, we offer:
Contact Our Office
We understand how frustrating a separation from your spouse can be. Allow our divorce attorneys for East Peoria IL to take on some of the load for you. Call Brave Law Center today at 309-685-7900 for a Schedule Reservation. Also, we are located at 330 NE Perry Ave, Peoria, IL 61603.