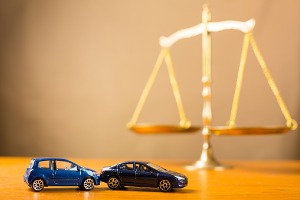 Depend on Our Traffic Lawyer in East Peoria IL
If you require a traffic lawyer in East Peoria IL you can trust, choose Brave Law Center, P.C. with confidence. That's because we employ the most experienced attorneys in the area who are here to defend your rights, especially when it comes to traffic issues. We know facing a traffic violation can be costly and frustrating, but that's what we're here to help with. We work with a variety of traffic cases every day. After you call us, we will start the process by meeting with you to discuss the facts of the case, along with all possible outcomes. Rest easy, knowing we have the answers to questions regarding your traffic charge. You can depend on our traffic lawyer in East Peoria IL.
Do You Need a Traffic Lawyer?
Not sure if you need a traffic lawyer in East Peoria IL? This type of lawyer specializes in laws regarding driving, covering everything from basic violations such as running a red light to more serious offenses such as getting a DUI. Don't take your citation lying down. You could lose your license for a long time, depending on the number of civil and criminal infractions you have been charged with.
Give us a call for a Schedule Reservation if you're still not sure. Time is of the essence. Once all the necessary documentation has been completed, our lawyers will start on your case, working closely with you to ensure that your rights are preserved. We do all we can to make sure you understand what's happening every step of the way. Traffic attorneys Jason Netzley and Amanda Stanley oversee all cases and make sure yours gets the attention it deserves.
Why You Need a Traffic Lawyer
Here are the top reasons why you need to hire a traffic attorney.
You don't understand traffic law. Traffic lawyers do understand the laws and can help you navigate the process more efficiently.
You want a competent professional to handle your case. You get access to the expertise of a qualified professional with an in-depth understanding of local traffic codes. Your lawyer will thoroughly evaluate your case, identify weaknesses and fight the ticket on your behalf.
Dismiss or lower ticket penalties. Can you afford several hundred dollars for a ticket, and for your insurance premiums to go up? A traffic lawyer can contest the penalty or explain your circumstances in traffic court. This way, the judge may lower your sentence or even dismiss it altogether.
Contact Brave Law Center
If you need a traffic lawyer in East Peoria IL, call us at 309-685-7900 for your Schedule Reservation. Also, we are located at 330 NE Perry Ave, Peoria, IL 61603.