Top Rated Representation from a Peoria Custody Attorney
Protect the well-being and best interests of your child with representation from a respected Peoria custody attorney. Attorneys from the Brave Law Center specialize in family law and representation child custody-related matters. Our Peoria based firm has a proven track record of success in cases concerning custody disputes arising from divorce and paternity cases. We also assist clients with post-decree concerns such as parental relocations, modification of child support orders, and child abduction.
Our firm places a priority on providing the best legal representation to protect your parental rights and the rights of your child. Email us today to ask our Peoria custody attorney about your case. Our services come highly recommended with 5-star customer reviews.
Recommended Advocates for Child Custody Disputes
No matter how emotionally charged or legally complex, your case receives faithful and capable representation from our Peoria custody attorney. Brave Law attorneys can assist you with the following child custody-related matters:
Joint Custody – This kind of agreement means parents share responsibilities and parenting time. As a result, parents share the responsibility of decision making on the health, religion, education, and extra-curricular activities of the child. Meanwhile, parenting time means time each parent houses and takes care of the child. Our Peoria custody attorney will work toward a favorable parental time schedule for you.
Sole Custody – This custody agreement grants all the responsibility of making major decisions for the child to only one parent.
Parenting Plans – In many cases, settlements allotting parenting time and responsibilities can be reached between parents. Our firm can work toward reaching desired outcomes with these arrangements if that best resolves your situation.
Visitation Rights – Whether you are a custodial or non-custodial parent, you can get representation to reach your preferred schedule of parenting time with assistance from our Peoria custody attorney.
Parental Relocation – A parent who has been allocated most of the parenting time or either parent who has been allocated equal parenting time may seek to relocate with a child.
Paternity Cases – Our firm can protect your rights in cases looking to establish a legal father for a child.
Child Support Cases – Reach an agreement that ensures child support payments are accurately calculated and involve a fair amount with our Peoria custody attorney.
Guidance on Recent Changes to Custody Law
Get the guidance you need on recent changes to Illinois custody laws with our Peoria custody attorney. In fact, lllinois laws now define "allocation of parental responsibilities" as the preferred term over the previous definition of "child custody." What that means to your case is that courts are looking to divide the amount of parenting time and responsibilities for decision-making. These major decisions include the extracurricular activities, medical care, religion, and education of your child or children. As a result, these laws aim to allow parents to both be a part of the child's life, even if they do not communicate well with each other. Our firm can advocate for you to protect your rights to spend time and make decisions on your child's life without affecting the child's well-being.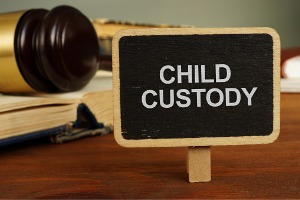 Speak with Our Peoria Custody Attorney
We understand how important your case is to you and the future of your relationship with your child or children. That is why Brave Law prioritizes providing top-rated representation with our Peoria custody attorney. Send us an email now to request a Schedule Reservation or seek legal advice for your case. In addition, you can call 309-228-9254 or reach us at info@getbravelaw.com.