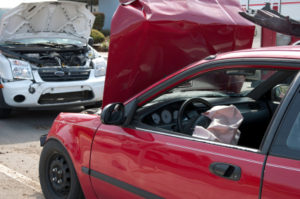 Whether you are out with a loved one or friends, or you are celebrating by yourself, no one thinks that the night will end with a trip to county jail. Illinois has tough laws aimed to crack down on drunk drivers. If you have been arrested due to DUI, you need a strong and assertive DUI lawyer in Canton, IL to help you. Our team at Brave Law Center, P.C. has years of experience in DUI defense. We understand that a DUI charge is stressful and financially difficult. However, without the right legal help, you could be facing even more serious consequences, including incarceration. Contact Brave Law Center, P.C. at (309) 685-7900 to speak with a DUI lawyer in Canton, IL.
What Are the DUI Laws in Illinois?
If you are a driver over the age of 21 with a BAC of over 0.8%, you can be charged with a DUI. First and second time offenders are typically charged with a Class A Misdemeanor and given a minimum 1 year license suspension, up to 1 year in jail, and fines of up to $2,500. Upon a third offense, the DUI is considered a felony, and harsher penalties can apply. It is crucial that you have a DUI lawyer in Canton, IL who can fight for your best interests.
What Do I Do When Pulled Over for DUI?
When you have been drinking and are pulled over, it is important that you think carefully about everything you do. The police are not your friends, even though they may act friendly. Their job is to collect evidence of a crime, including your DUI. They will ask you questions and make you take a sobriety test. They may ask to search your car or for you to take a breathalyzer.
You do not have to consent to any of their requests. You have the right to say no and to speak with an attorney. Please note, in Illinois you do face an automatic license suspension for refusing to take a breathalyzer. However, you do not want to provide law enforcement with more evidence against you. Instead, wait to speak to your attorney and assert your right to remain silent.
If you are looking for a DUI lawyer in Canton, IL, contact Brave Law Center, P.C. Call (309) 685-7900 to speak to one of our experienced attorneys today!