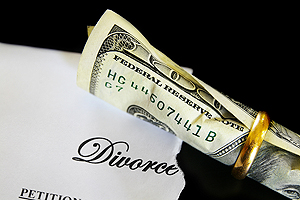 The Divorce Attorney East Peoria IL Calls for Free Consults
A free consultation awaits you as we discuss your case and give you guidance. As your premier divorce attorney East Peoria IL calls for free consults, rest assured we have experience in all aspects of family law. From divorce and child custody to visitation and property distribution, our attorneys can sit down with you and explain your rights in detail. We know first-hand just how complicated family law in Illinois can be, what with the constantly-evolving laws. This is exactly why you require qualified, experienced divorce attorneys. We are Brave Law Center P.C.
Attorney Jason B. Netzley and his team at Brave Law Center P.C. can become your trusted resource when you need a divorce attorney you can count on. As part of our divorce law expertise, our team can assist with the following:
Divorce process
Custody disputes
Child support
Visitation rights
Property distribution
Get Peace of Mind
Calling Brave Law Center gives you peace of mind while easing the burden of stress for you. Boasting extensive experience in divorce representation throughout Peoria, East Peoria, Eureka, Bloomington and surrounding areas, we will fight for your rights. And we always have the best interests of your children in mind throughout the case as well.
You may think the need for legal help stops once the divorce papers are signed. However, we provide ongoing assistance with issues such as visitation and child support payments. Our team knows the inner workings of the local courts and can help you navigate through the red tape. For tenacious assistance from our experienced divorce attorneys, you need Brave Law.
Contact Our Divorce Attorneys in East Peoria IL
If you require the services of an experienced divorce attorney in East Peoria, Brave Law Center should be your first choice. Contact us at (309) 685-7900 or email us at info@getbravelaw.com. We would be happy to give you a free initial consultation to review the parameters of your case.