Property Dispute? Get a Commercial Real Estate Attorney in Peoria IL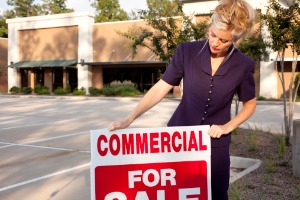 A big step for any business is the acquisition of property. However, navigating commercial real estate law can be a hassle for any business owner. Ensuring a piece of land can be used for commercial means, or transfers amicably from owner to owner is part of the job of a commercial real estate attorney. And when looking for such a commercial real estate attorney in Peoria IL, you can count on the professionals at Brave Law Center, P.C.
We at Brave Law Center, P.C. work hard to get our clients the results they're looking for. Our attorneys are well versed in all legal matters involving real estate. Even for the most challenging transactions, you can trust us to be your guides throughout the property acquisition process.
Why Do You Need an Attorney?
There's no easy way to navigate the sale of commercial property without getting tangled up in legal matters. So, to ensure your transaction goes smoothly, a commercial real estate attorney can help.
Assistance in Building

When looking to acquire land to build on, you want to make sure all zoning permits are in order, and there are no liens on the property. With the right lawyer, they can help settle all issues and get you started on your next construction project.

Excellence in Negotiating

Buying a commercial property is a risky business, and not something individuals often do. With the complication and expense that can also go with the sale, it's crucial to have an experienced negotiator. A real estate lawyer will work to get the best deal possible.

Settle Disputes

Even after you've bought a property, other problems can arise. Disputes involving easement, misrepresentation of documents or the terms of negotiation can put the ownership of your property in jeopardy. Instead, have a real estate attorney review and uphold your purchase.
What Do We Cover?
At Brave Law Center, P.C., we are more than a commercial real estate attorney for Peoria IL. Our lawyers are educated in multiple areas of law, handling a variety of cases for clients throughout central Illinois. Our other areas of expertise include:
Call Today
Resolve your commercial property woes when you hire a commercial real estate attorney in Peoria IL. Call the office of Brave Law Center, P.C. today. You can contact us at 309-685-7900. Also, our Peoria office is located at 330 NE Perry Ave., Peoria IL 61603.