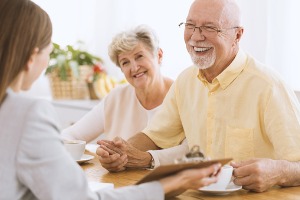 Is it Time to Consider Estate Planning in Lewiston IL?
Truthfully, there's no wrong time to begin estate planning in Lewiston IL. Life is unpredictable; as such, it's crucial to ensure you're prepared for whatever may come. And settling your estate planning as soon as possible will protect both yourself, your family and your estate. To get a jump start on the estate planning process, be sure to talk with the legal professionals at Brave Law Center, P.C.
The Important Parts of Estate Planning
Through estate planning, you possess the tools necessary to preserve your assets and set aside wealth for your family's future after your passing. As such, Brave Law Center will assist in implementing the most important parts of estate planning.
Writing a Will – A will is the first step in the estate planning process for many. Our team will assist in the writing and organization of a will. In this legal document, we will establish your estate's assets, select beneficiaries, choose an executor for your estate, designate guardians for minor children or dependents, and more. Ultimately, your will provides the framework for how an executor and probate will manage your estate after your passing.
Setting Up Trusts – In addition to (or instead of) wills, your estate planning attorney might recommend setting up a trust. Functionally, trusts also allow you to organize your assets and designate beneficiaries of your estate. However, unlike wills, a trust is a private document and not subject to probate court. As such, you can avoid certain taxes and fees otherwise associated with probate. Overall, a trust can give you more precise control over your assets.
Establishing Power of Attorney – One of the final parts of estate planning in Lewiston IL is establishing power of attorney. In short, you designate a person to manage your affairs if you become incapacitated and unable to make decisions for yourself. Your attorney-in-fact doesn't have to be an attorney but rather a family member or friend. Through power of attorney, you will place health and financial decisions in the hands of someone you trust.
Brave Law's Practices
Estate planning is an essential legal service for every individual and family. However, estate planning isn't the only legal practice you might find yourself in need of. Thankfully, Brave Law Center offers extensive legal services to residents throughout Central Illinois. For example, our practice areas include:
Call Today
It's never too early to begin estate planning in Lewiston IL. For help in preserving your estate and assets, give the legal professionals at Brave Law Center, P.C. a call. You can contact us at 309-685-7900 to schedule a Schedule Reservation. Also, we are located at 330 NE Perry Ave, Peoria, IL 61603.