Settle Your Separation with Divorce Mediation in Peoria IL
Not every divorce has to end explosively or on bad terms. Plenty of separating couples choose a more amicable route for their divorce, instead opting for divorce mediation. And whether looking for a neutral party to facilitate a divorce mediation in Peoria IL or wanting a lawyer for your side of negotiations, Brave Law Center, P.C. can assist. Our team has extensive experience with divorce cases and mediation throughout Central Illinois.
Why Consider Divorce Mediation?
As mentioned previously, divorce mediations are for spouses who wish to dissolve a marriage on amicable terms. However, you can consider other advantages to divorce mediation before deciding on your best route for legal separation. Such advantages include:
Time & Money – Ultimately, divorce can be a time-consuming and money-draining process. Especially if you bring your case in front of a judge, this can take several days in court, with plenty of associated court fees. Conversely, divorce mediation helps you avoid court, thus saving you time and money.
Fair Treatment – If you're worried about getting the "short end of the stick" during divorce proceedings, divorce mediation can help alleviate such concerns. Your mediator will act as a neutral party, working to reach the best possible resolution for each spouse. And if the opposite party hires a lawyer to represent them during mediation, it's in the best interests of fairness for you to do the same.
A Future with Children – Divorce mediation in Peoria IL is best for preserving any future relationship between you and the other parent when considering child custody. Mediation talks allow you to communicate openly with the other spouse. As such, you can establish child custody terms that are fair to both parents and your children.
Control Over Your Separation – If there are differences you cannot settle with your spouse, this is where a court steps in and decides on both parties' behalf. However, in doing so, this takes control out of you and your spouse's hands. If you wish to control the divorce proceedings, staying within mediation is the best way to do that.
Additional Legal Help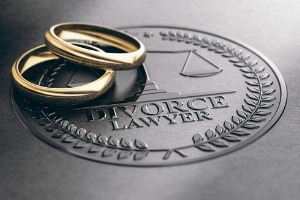 If managing your divorce through mediation isn't the legal help you require, Brave Law Center offers various legal services geared towards your specific needs. Our team can provide complete and sound legal guidance, whether needing representation for a criminal case or looking to discuss an estate plan after your death. Such practice areas we cover include:
Contact Our Office
Instead of a messy and emotionally charged separation process, try divorce mediation in Peoria IL a shot with Brave Law Center, P.C. To learn more or schedule a Request Reservation, call us today at 309-685-7900. Also, we are located at 330 NE Perry Ave, Peoria, IL 61603.